Best Mutual Funds for 2023 in India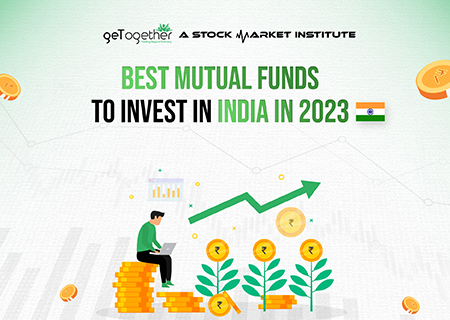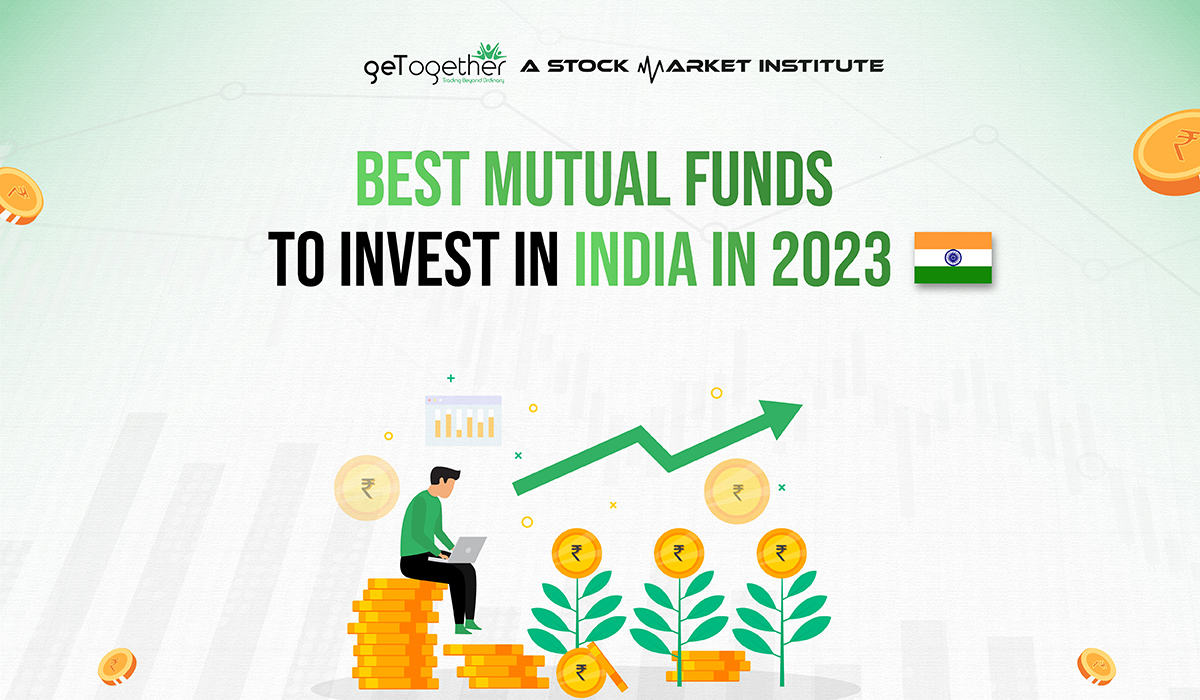 What is a Mutual Fund?
Best mutual funds are a type of investment vehicle that pools resources from numerous investors to put these resources into an arrangement of stocks, bonds, or other assets. The mutual fund's total holdings are referred to as its portfolio, and each mutual fund investor owns a proportional share of the portfolio based on the amount of money they have invested in the fund. Professional portfolio managers oversee mutual funds and make investment decisions on behalf of fund investors.
Moreover, mutual funds are overall seen as a decently negligible investment decision, as they allow professional managers to achieve profits without purchasing individual stocks or securities.
Benefits of investing in Mutual Funds:
Putting money into mutual funds has numerous advantages. First and foremost, mutual funds offer diversification, which assists in distributing investment risk across a variety of securities. Moreover, mutual funds also offer proficient administration, permitting investors to profit from the experience of professional managers. best Mutual funds additionally give liquidity, permitting investors to trade their portions at the ongoing net asset value (NAV). Besides,best mutual funds offer openness, making it more straightforward for investors to enter the market with lower investment sums contrasted with direct investments.
Factors to consider when investing in Mutual Funds:
There are several important considerations to make when selecting the best mutual funds for your investment portfolio. These incorporate your financial objectives, risk appetite, cost proportions, fund manager's expertise, tax implication, reserve execution, track performance records, and asset charges. By evaluating these aspects, you can select funds that are in line with your financial goals and make well-informed choices for your investment.
TOP-NOTCH MUTUAL FUNDS TO INVEST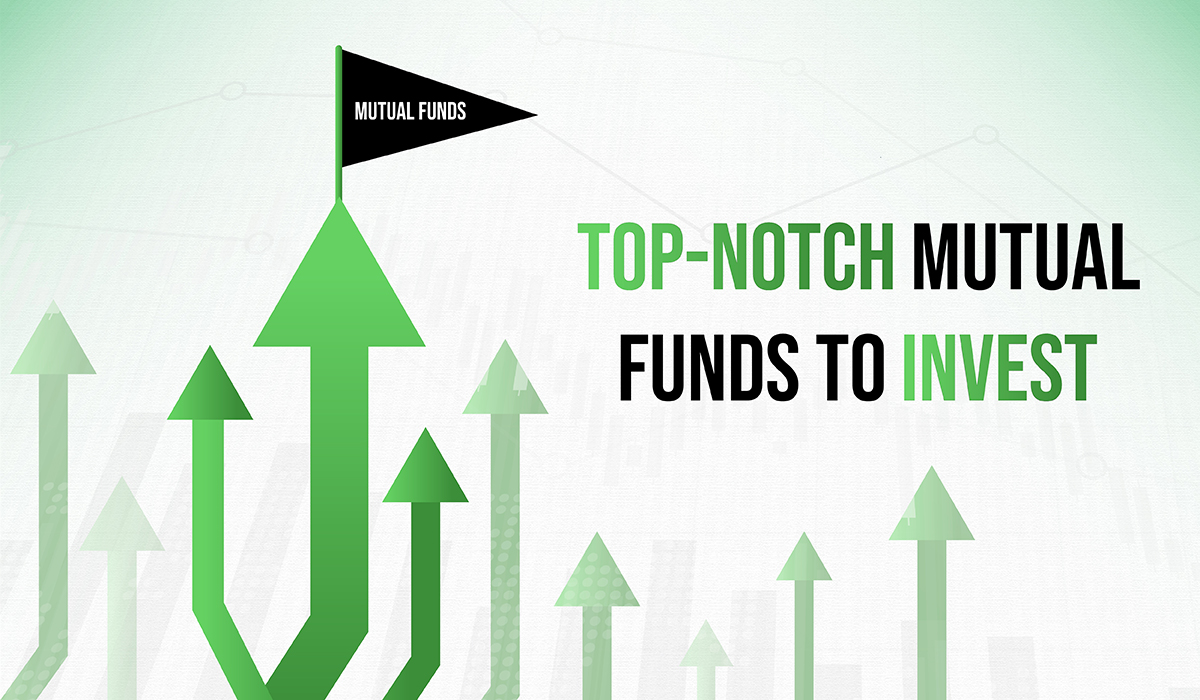 Here are some best Mutual Funds to invest in India in 2023:-
1. HDFC Mid-cap Opportunities Fund:
HDFC mid-cap fund was launched on June 25, 2007, and it is benchmarked against the NIFTY mid-cap 150 index. The main objective was to build a portfolio of mid-cap companies that have reasonable growth prospects, sound financial strength, sustainable business models, and an acceptable valuation that offers potential for capital appreciation.
2. TATA Dividend Yield Fund:
Tata Dividend Yield Fund – Regular Plan is an Open-ended Thematic-Dividend Yield Equity scheme that belongs to Tata Mutual Fund House. The fund was launched on May 20, 2021. The investment objective of the fund is to provide capital appreciation or dividend distribution by investing predominantly in a well-diversified portfolio of equity and equity-related instruments of dividend-yielding companies and It is benchmarked against the NIFTY 500 Total Return Index.
3. UTI Flexi-cap Fund:
It is a mutual fund that invests in equity and securities that are related to equity and can invest in any Indian economic sector and has a flexible investment strategy. The UTI Flexi Cap Fund is an equity scheme with no expiration date and can invest in stocks, bonds, money market instruments, and other assets. While the fund focuses primarily on equity investments, it is also exposed to fixed-income securities and money market instruments.
4. AXIS Mid-cap Fund:
It is an open-ended mid-cap equity fund that focuses on long-term capital appreciation and invests in equity and its related instruments of mid-cap companies. It is benchmarked to the S&P BSE 150 Mid-Cap Total Return Index. Since 2011, the fund has been managed by the Axis Mutual Fund.
5. KOTAK Emerging Equity Fund:
The equity mutual fund scheme known as Kotak Emerging Equity Fund Direct-Growth was launched by Kotak Mahindra Mutual Fund. This mutual fund primarily invests in mid-cap companies, the plan aims to generate long-term capital appreciation from the portfolio of equity and equity-related securities. The fund was launched on January 1, 2013, and since its inception, its average annual returns have been 6.26 percent.
6. ICICI Prudential Nifty PSU Bank ETF:
It is an exchange-traded fund that aims to provide returns similar to those provided by the nifty PSU bank index, subject to market error. This index represents 12 PSU banks based on floating market capitalization. Also, this index is re-balanced on a semi-annual basis i.e. March and September.
7. BANDHAN Tax advantage ( ELSS ) Fund:
Bandhan tax advantage (ELSS) funds were incepted on 26 December 2008 and are benchmarked against S&P BSE 500 TRI (w.e.f. 1st Dec 2021 ). An Equity Linked Savings Scheme (ELSS), with a 3-year lock-in, enables investors to avail of a deduction on total income, as permitted under the Income Tax Act, of 1961.
8. SBI Equity Hybrid Fund:
It is a hybrid mutual fund scheme that SBI Mutual Fund has introduced. By investing in a combination of debt and equity, the plan aims to provide investors with long-term capital appreciation and the liquidity of an open-ended plan.
9. PARAG PARIKH Long Term Equity Asset:
Parag Parikh Long-term Equity Asset is an Unconditional Flexi Cap Value plot that puts resources into stocks and value-related instruments. It puts resources into organizations with a drawn-out point of view and has been under the asset house PPFAS Common Asset since its commencement in 2013. It is also benchmarked against the NIFTY 500 Total Return Index.
10. MIRAE Asset Hybrid Equity Fund:
It is a hybrid mutual fund scheme offered by Mirae Asset Mutual Fund. The Plan focuses to create capital appreciation and current income from a consolidated arrangement of value and value-related instruments, debt, and money market instruments.
CONCLUSION
Putting resources into common assets can be a reasonable system to accomplish long-haul monetary objectives. You can choose the best mutual funds to invest in, in 2023. by taking your investment goals, risk tolerance, and other essential factors into consideration. Whether you favor capital appreciation, tax saving, or regular income there are choices available to suit your inclinations. Make sure that your investment portfolio stays in line with your financial objectives by reviewing and reevaluating it regularly.