Blue Chip Companies: Power of Investing in Trusted and Established Companies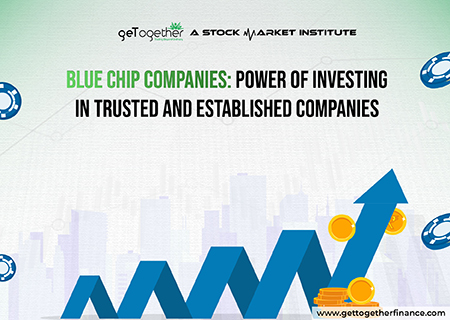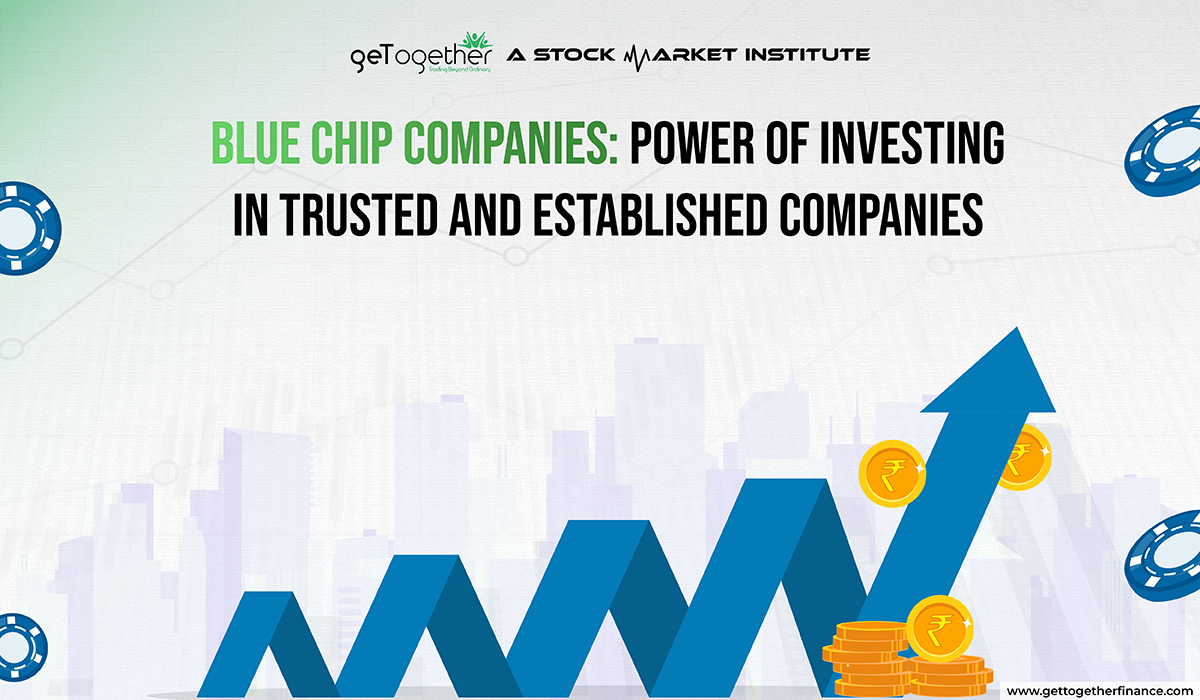 Overview
Investment in blue chip companies stocks is considered one of the most reliable, safe, and valuable types of investment. The reason behind this mindset is that you invest in companies that you know very well. People always want to invest their money in safe and secure companies. This is the they go with blue-chip companies. These companies are well known by the people and have an outstanding reputation with their great market cap.
Investment is always about putting your money in the right place. But, there are many people who don't know much about research and analysis of stocks. These people often choose to buy stocks of blue chip companies. These companies have good leadership, operational management and most importantly the trust of people. That's why they have good growth potential.
What are Blue Chip Companies?
Blue chip companies are the ones with strong market reputations and outstanding financial backgrounds. Often these companies are long-established and gain the trust of investors by giving them the opportunity for long-term wealth creation and regular and rewarding dividends.
There may be variety of prices available in blue chip stocks too However, the majority of the company's stock trades at higher prices because of continuous growth. The reason behind this is that the majority of people trust in these. People are willing to buy the stocks of blue chip companies at high prices too.
Blue chip companies have a market cap in billions and trillions. They generally have spread their business operations in several sectors via different subsidiaries and companies. The dominance of the blue chip company in its sector should be studied well before investing money in it. For example, we know Tata Motors is performing extremely well in the market and is also a market leader in the automobile industry. 

One of the easiest ways to spot blue chip stocks in India is to check the stocks of NIFTY50. In NIFTY50, the top 50 traded companies are shown. Hence, the majority of companies in the NIFTY are blue chip.
How to Choose the Best Blue Chip Company for Investment

Blue-chip companies shouldn't be just chosen by their popularity. Instead, there are various other factors that should be considered well before investing. These factors are:
1. Background Check:
An adequate background check of the company's financials, CEO, team, and yearly goals and many more such should be done. There are times when blue chip companies may seem good in terms of popularity, but, in reality, it is hollow in their financials. The research should be adequately done to analyze a company's financial ratios, valuation, and other financial instruments.
2. Dividend:
One of the biggest reasons for people to invest in blue chip companies is that it gives rewarding dividends. So, check the dividend yield of the company well before starting to invest in it.
3. Market Capitalization:
The financial stability of the company should be studied well. You can check the financial ratios, profit percentage of succeeding years, and future goals. This will give an overview of its total market capitalization.
4. Price Stability:
Generally, blue chip stocks are not highly volatile. That's why you should research about the company and its stock stability before investing in its stock. The stock you choose should have a steady growth graph.
5. Debt Overview:
The company you choose to invest in should have a low or negligible debt on its head. For this, you can check the solvency ratio of the company.
6. Consider Technical Analysis:
The fundamental analysis process of analyzing stocks is quite time-consuming. You should also consider diving deep into the technical analysis. It involves candlestick chart analysis and price action strategies. You can opt for various online courses of technical analysis like Trading in the Zone by GTF . This course will help you understand how demand and supply forces play a major role in the prices of stocks.
Limitations of Investing in Blue Chip Companies
Bluechip stocks generally trade at high prices, hence not every retail investor can afford to buy the bulk quantity of these shares. This in turn reduces the amount of profit they earn on their investment. 

Blue chip stocks have a low volatility rate. This means the price fluctuation occurs slowly in these stocks. Hence, the return percentage in these stocks is low compared to other stocks.

Blue chip stocks cannot be bought for a small time period. These companies usually give good returns on a long-term basis. Therefore, you need to put your money in these stocks for at least 3-4 years.
Top Blue Chip Companies in India in 2023

Blue chip companies have a strong business model and are known for rewarding their shareholders timely. Be it in terms of profits on the shares or in the form of dividends, blue chip companies never fail to win the trust of their shareholders. Generally, in India, these companies have a market cap in billions or trillions. In 2023, some best blue-chip stocks to buy can be:
1. Mahindra & Mahindra:
MARKET CAP: 1.88 trillion

It is a leading automobile company that has also spread its wings into the service and farming business. One of its units, Mahindra Tractors, is the world's largest tractor manufacturer. Another reason to invest in this company is seeing its mergers and acquisitions. The company has acquired stakes in various small-scale manufacturers. This has contributed immensely to its growth.
2. Reliance Industries:
MARKET CAP: 16.57 trillion

It is the largest Indian multinational multi-sectoral company. There are several in which the company has spread its branches. Some of the famous sectors that Reliance operates are telecommunication, energy, petrochemicals, natural gas, textiles, and mass media. It is the largest Indian company in terms of market capital. This fact is enough to judge that stocks in the reliance industry are an excellent investment.
3. HDFC Bank:
MARKET CAP: 12.30 trillion  

It is an Indian banking and financial service provider company. Currently, HDFC Bank is India's largest private sector bank by assets and also comes in the list of the world's top 4 banks in terms of market capitalization. Followingly, it is the second largest company in terms of market capital on Indian stock exchanges.
4. Tata Consultancy Service:
MARKET CAP: 12.60 trillion 

It is one of the largest IT and consultancy MNCs based in India. The parent company of TCS is the renowned industrial group of India, TATA Group. The company operates in more than 45 countries at more than 140 locations. Since the company has an excellent domestic and international presence, TCS stocks are a valuable investment. Additionally, TCS has nearly 50 subsidiaries that help in increasing its market with each passing day.
5. ICICI Bank:
MARKET CAP: 6.79 trillion

It is also an Indian multinational bank and financial service provider. The bank has specialized subsidiaries in investment banking, asset management, life insurance, insurance, and venture capital. ICICI Bank has a presence in 17 countries. In India, it has a network of 5900 branches. Also, ICICI is one of the financial institutions that promoted NSE at the time of its establishment. This is enough to judge that the company has great potential and is highly reliable in terms of investing.
6. ITC:
MARKET CAP: 5.60 trillion
ITC is another Indian multi industry company with a huge market cap. ITC has spread its business in FMCG, hotels, paperboards, software, and packaging. The company has 13 successful businesses in 5 sectors. The company also contributes highly to the Indian economy with its export business.
7. Infosys:
MARKET CAP: 6.08 trillion 

Infosys is one of India's renowned tech companies. Started by the well-known, Narayana Murthy and other partners. Infosys provides IT services, business consultancy, and outsourcing services. It has clients from all across the globe. The reason you should consider buying its stocks is that it is long-established. Alongside, it has an outstanding international presence.
Conclusion
Blue chip companies, such as Mahindra and Mahindra, Infosys, ITC, TCS, ICICI Bank, HDFC Bank, and Reliance Industries, continue to be a cornerstone of stock market stability and long-term growth. These companies have continually proved their ability to economic storms while providing consistent returns to investors.

Blue-chip companies provide a sense of stability since they are supported by excellent fundamentals, varied revenue streams, and competent management teams. While they may not offer quick gains in the near term, they remain a solid alternative for individuals seeking stability and predictability in their investment portfolios, making them a crucial component of any well-balanced investing strategy.