How to Learn Stock Market Trading? Stock Trading Courses for Beginners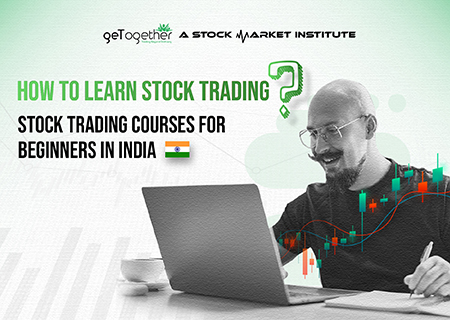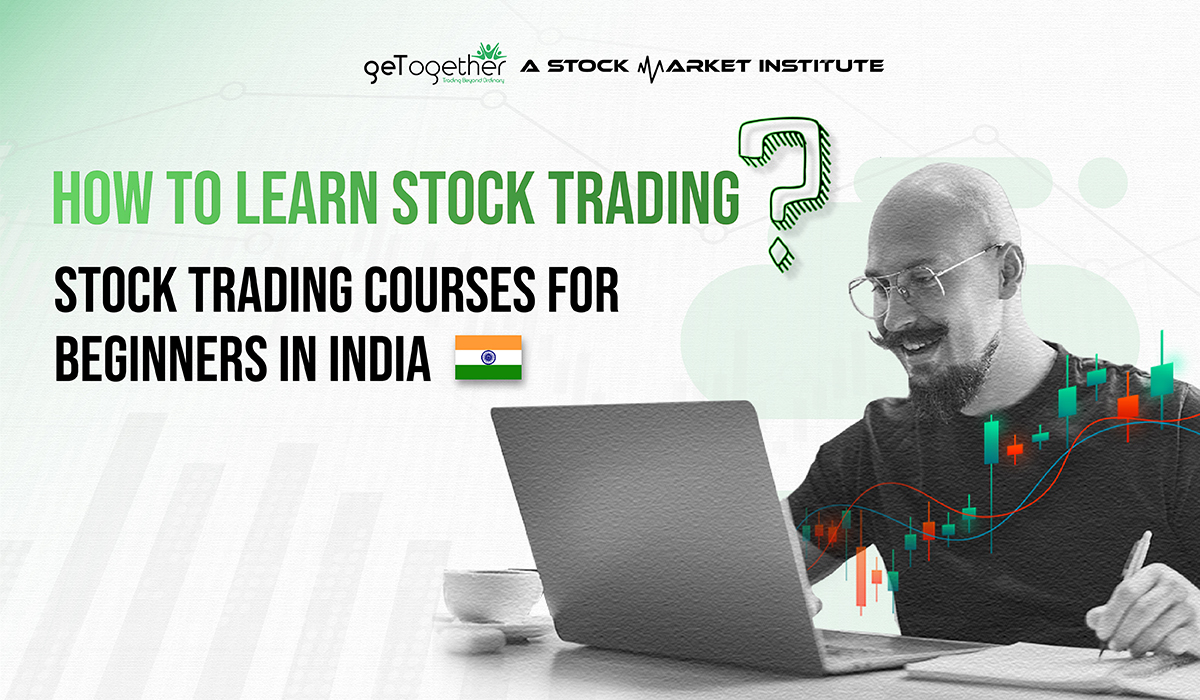 Learn Stock Market Trading:
Stock trading is a very favored form of investment that can initiate individuals to hold the right to own a portion of a company in order to gather great profits from its success. Stock trading requires knowledge that includes stock market and investment strategies, one needs to understand risk management factors. One needs to open a brokerage account and develop a strong investment strategy.
If you are willing to learn stock market trading in India, there are several courses that can help you get started and help in achieving the goals. These courses vary in length and depth and also can range from basic introductions to advanced trading strategies in stock trading.
What is Stock Trading?
Stock trading is the giving and taking of shares of publicly traded companies on the stock market. It is a very popular form of investment that allows an individual to own a strong portion of a company and profit from its success. Stock trading can be done with various methods, be it a stockbroker or online trading platform, and it requires immense knowledge of the stock market and investment goal strategies.
There are two significant types of stock trading:
long-term investing and short-term trading.
Long-term investment
When we talk about long-term investment we consider long-term goals. Long-term investing is for people who want to hold investments for long-term-like years. People who are investing for a long term, focuses on capital growth only. They do not get affected during a small downfall because their vision is longer.
Short-term trading
Short-term trading, on the other hand, involves buying and selling stocks over a shorter period of time, maybe days or weeks. This type of trading is generally used by people who are looking for short-term goals and profits. Although short-term trading is involved with risk and one needs to have proper knowledge about it.
If one needs to learn stock market trading , traders need to get activated with a demat account with the help of a stockbroker or online trading platforms. These online platforms offer a different range of services and also include customer support that can help you anytime, also they will guide you in your investing journey.
They will guide you for all stock market-related products that include stocks, bonds, mutual funds, and exchange-traded funds.
Whenever any investor sells or buys stocks, there are certain factors that need to keep in mind:
Check the company's background and past performance
Check market conditions before investing
Always plan out how you are going to invest
Also, there are certain strategies that people generally follow:
Value Investing
Growth Investing
Dividend Investing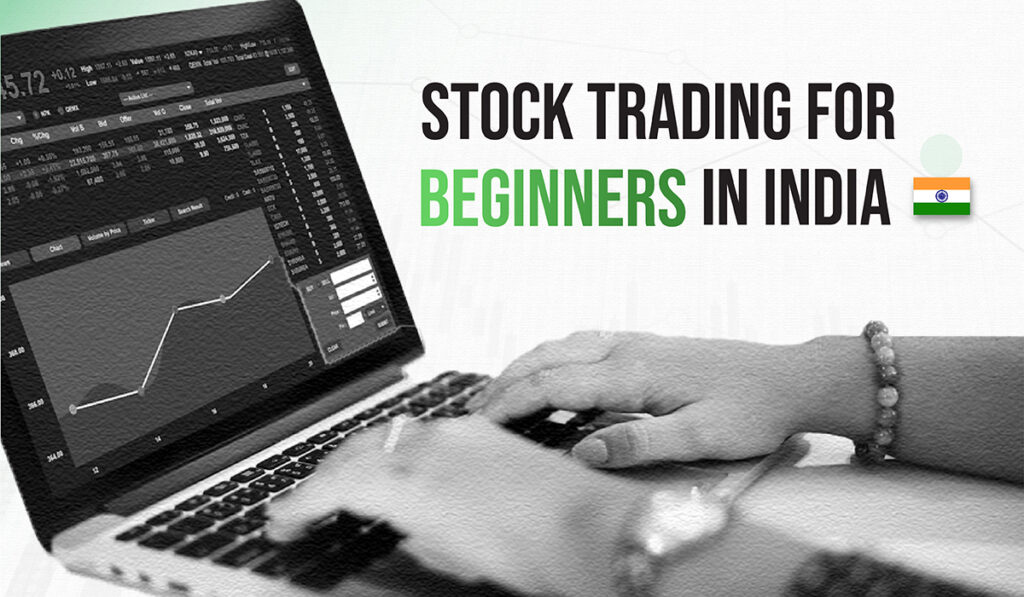 Here are some key points to consider when exploring stock trading courses in India.
Understanding the basics
Whenever one starts investing in stocks, it is very important to have a deep and thorough knowledge of trading. All the basics including the market, analyzing stock charts and financial statements. Always choose a course that can guide you from the basics and help you learn stock market trading in an efficient manner.
Choose a reputable course provider
There are many course providers offering stock trading courses in India, so it is important to choose one that is reputable and has a good track record. Look for providers that have been in business for a while and have positive reviews from past students.
Decide on the level of course you need
Depending on your level of experience and knowledge, you may need a basic course that covers the fundamentals and technical, or a more advanced course that deals with specific trading strategies. Consider your goals and objectives when you choose to learn stock market trading.
Look for practical training
While the theory is important, it is also crucial to get your hands-on experience for trading stocks. Look for courses that offer practical training and allow you to practice trading in a simulated environment, this will help you learn stock market trading way faster.
Consider the cost
Stock trading courses in India can vary in price, so it is important to consider your budget when choosing a course. Keep in mind that the cheapest course may not necessarily be the best option and that investing in a quality course can pay off in the long run.
Overall, To learn stock market trading in India requires a combination of theoretical knowledge and practical experience. By choosing a reputable course provider and focusing on the fundamentals, you can gain the skills and confidence needed to succeed in the stock market.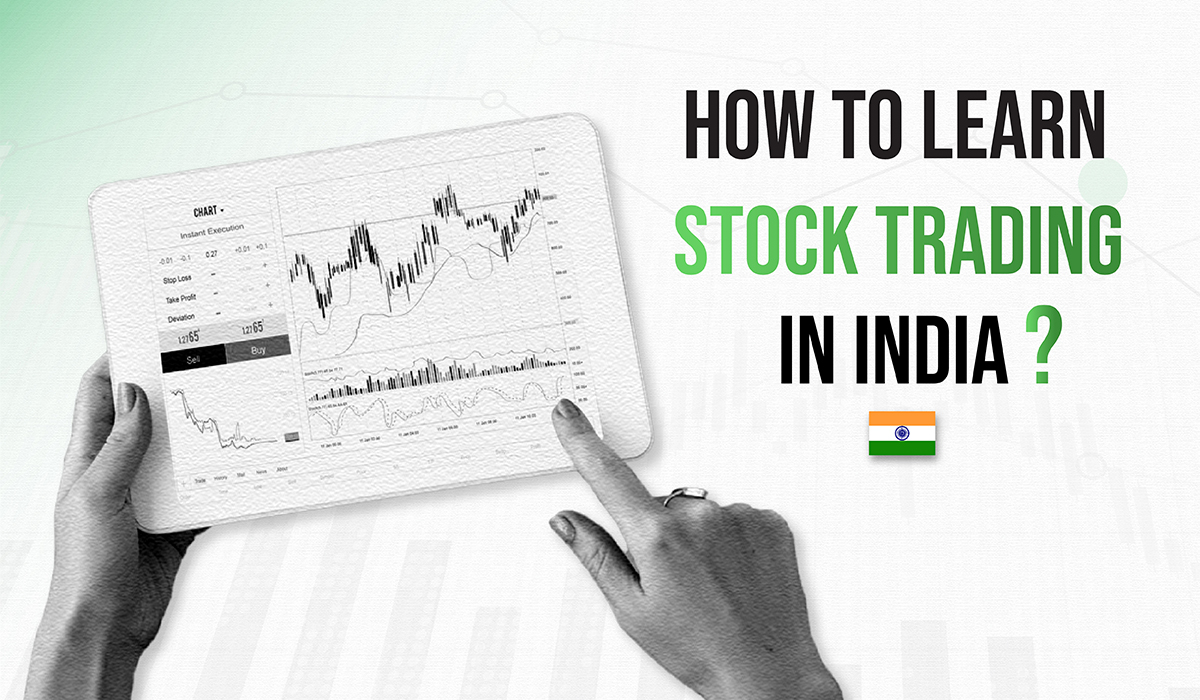 Stock Market Courses for Beginners in India
There are many courses available in India which can make you learn stock market trading but here are some best options out of them:-
Trading in the Zone -Elementary:
It is an initiative by GTF so that every trader can invest and trade like a pro in the market. In Trading in the Zone Elementary, they provide 10 sessions of trading concepts, particularly teaching technical analysis, which is completely free of cost and the main agenda of this course includes making one understand the basic concepts of technical analysis and to make people learn stock market trading so they can be financially free.
Trading in the zone:
This course is an extended version of Trading in the Zone elementary which consists of some deeper concepts of technical analysis including , advanced trend analysis, gap theory, EMA, sector analysis, price action and some more which can help everyone to learn stock market trading like never before.
NSE's Certification in Financial Markets (NCFM):
This is specifically the series of online tests on different securities-related topics including capital markets, derivatives markets, and mutual funds.
ICICI Directs Certified Capital Market Professional (CCMP) program:
This is an extensive course that will teach you Indian market securities including fundamental and technical analysis, derivatives market, and also the portfolio management.
NISM's Securities Markets Foundation Certification (SMFC):
This is a certification program that will include market securities and will teach you about different market players and their work.
BSE Institute Ltd. Postgraduate Program in Global Financial Markets (PGP-GFM):
This is a course that will require your full attendance and will cover various factors of global financial markets including the Indian securities market. Which will help you gather all the information from the basics and to help you learn stock market trading in global financial markets.
Conclusion
When you begin to learn stock market trading in India it can be a difficult task but yes it can be profitable too once you get professionalized in it. With the help of an appropriate course, you can start smoothly and focus on the basic and most challenging fundamentals. The course you choose can provide you with skills and knowledge which are much needed in the trading sector. The stock market is a game once you know how to play it you can play on your own.
These courses are not only for beginners, they starts for beginners and go up to the advanced level of learning
Whenever one is choosing a course the following factors need to be focused is the reputation of the course, whether the knowledge they are given is from basics or not, pricing of the course is also a major factor but learning must be the priority.
In addition to taking a course, it is also important to continue learning and staying up-to-date on market trends and developments. This can include reading financial news, following industry experts on social media, and attending seminars and conferences.
Ultimately, To learn stock market trading in India requires dedication, hard work, and a willingness to learn. By taking the time to invest in your education and stay informed about the market, you can increase your chances of success and achieve your financial goals.