OPTIONS BUYING VS OPTIONS SELLING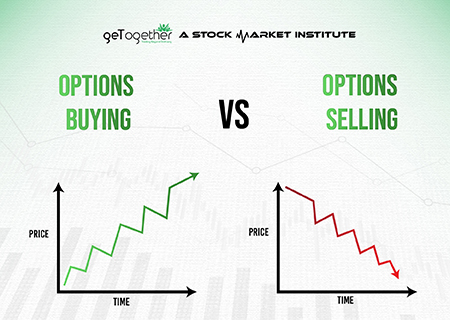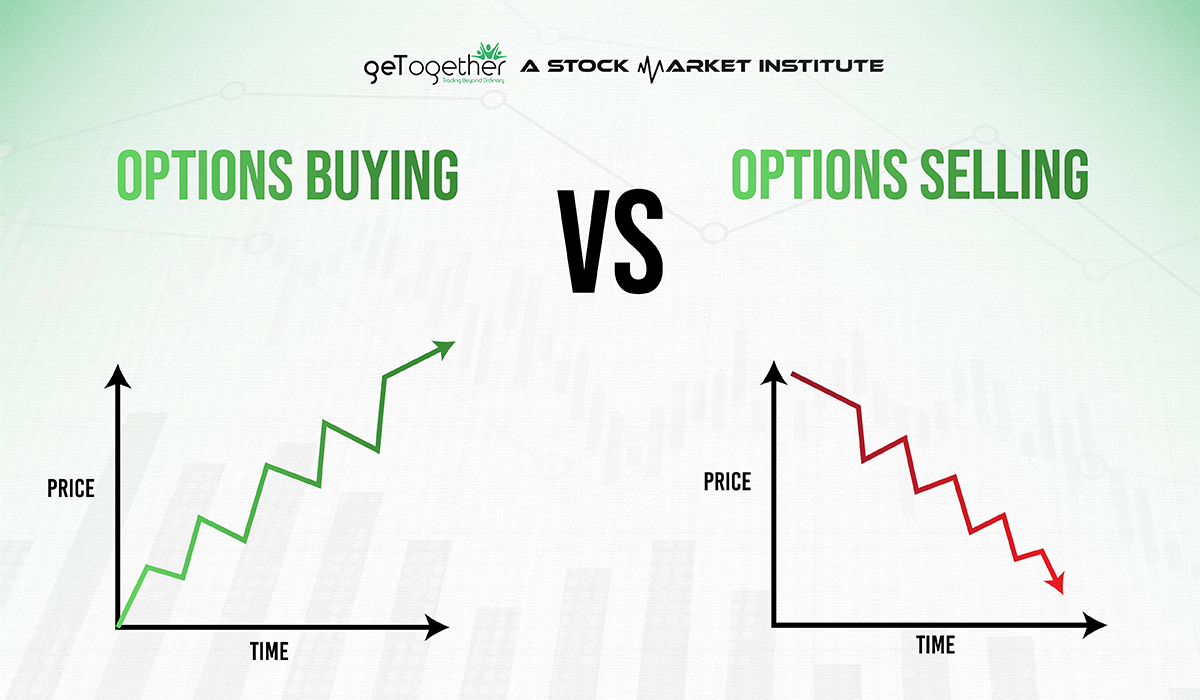 As an option trader two ways for trading an options
One is option buying and another one is option selling, but the question is when to be buyer and when to be seller? In this article you will get to know which one is better.
A basic difference before we start, buying an option contract is like buying an insurance policy for that we have to pay some premium and on other hand selling an option contract is like selling an insurance policy (insurance company) which collect the premium which we have paid.
RISK CORRELATIONS
When you are LONG options,
The most you can lose is the premium you paid. Therefore …..
RISK is LIMITED and REWARD is UNLIMITED
When you are short options,
The most you can make is the premium you took in. therefore….
REWARD is LIMITED and RISK is UNLIMITED
IN SIMPLE LANGUAGE WE ARE INSURED IF BUY OPTION AND WE ARE INSURER IF WE ARE SELLING OPTIONS
Factors which affect options premium:-
The major factor which affect option premium are Time decay (theta), volatility (vega), and underlying direction (delta)
Theta effect:-
Options buyer- enemy
Options seller- friend
An option with more time to expire is more valuable. However, the option price becomes less valuable each day since the probability of reaching at strike price decreases daily – beneficial for the option seller.
Volatility effect:-
volatility factors measure whether the people are in calm mode or in panic mode, whenever there is a quarterly result or any event related that particular stock, people come in panic mode and its causes the higher implied volatility as compared to historical volatility.
An option price is expensive when implied volatility is high.
An option price is cheap when implied volatility is low.
So things that should be keep in mind is that IV (implied volatility) should be lower when we are planning to buy an option and should be high when we are planning to sell an options.
Direction of underlying:-
we take a position generally based on whether we are bullish or bearish, so if we right in direction this will help for both options buyer and seller and if we are wrong in direction than this will hurt both options buyer and seller, but we know option premium can be max go to "zero" for option buyer but for seller it can go the infinity level and it may hurt more when particular option go for IN-THE-MONEY.
So direction also play an important role.
SUMMARY:-
when we are buying an option we can control only two factors which are volatility & directions but we can't fully control time decay effect, however some certain condition through which we can reduce time decay effect(theta).
While in selling an options we can control all these three conditions. So option selling is much better than option buying. Even of that if we are planning to buy an option make sure that underlying behave very fast in same direction which we have planned (very much confident on direction) so it can have some intrinsic value and can reduce time decay effect.