STOCK TRADING CAN BE A SOURCE OF PASSIVE INCOME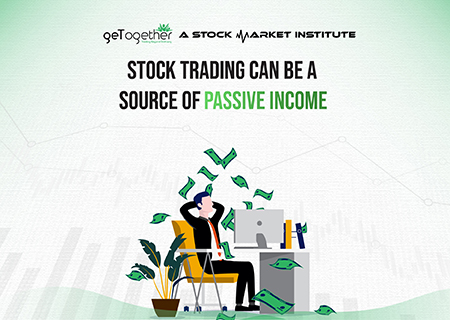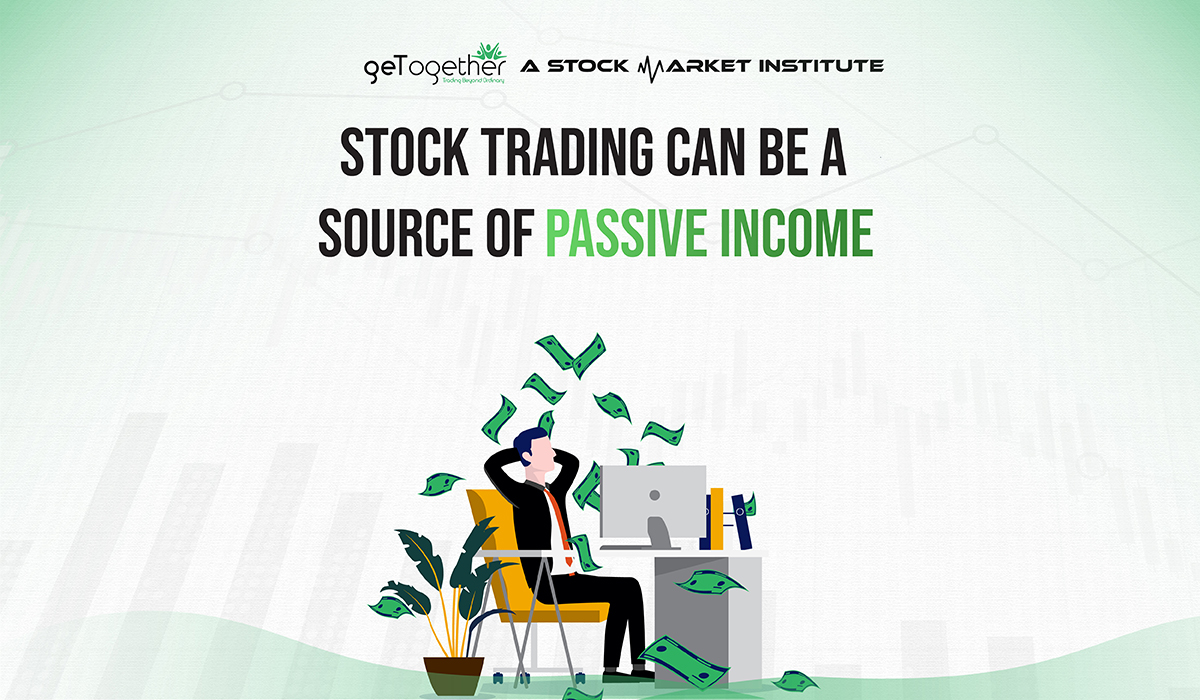 what is stock trading?
Nowadays, half of the population is aware of the word stock trading. Be it intentionally or unintentionally, most of us have done trade in our day to day life. To portray it in a simple way, everything you sell and buy is trading. In terms of stock market it is called stock trading that usually refers to buying and selling of stocks in the stock market. The stock traders sell or buy stocks for the profit. Isn't it a great idea to earn money?
Earning passive income is not an easy task but wouldn't it be a great idea to earn money while you sleep. As per our analysis approximately half of the population wants to make money in stocks irrespective of any experience. No wonder, it's easy to fall for this temptation but one needs to keep an eye on the stock market. Passive investing requires good strategy, research, patience, passion and sound understanding of the market.
In order to master each skill perfectly you will require various tips/tricks that can help you gather immense knowledge in the field of the share market. Trading in the zone technical analysis is one such course in the market that is particularly designed for all those who want to become full time traders and earn money by regular online trading in the stock market.
So the question is can stock trading help you generate passive income? What are the ideas and experiences that can actually get the money ball rolling in your place? Here are few broad guidelines, which if followed prudently can increase your chances of making a decent profit.
Know your trader type: To earn well in the market one should know about investing and online stock trading. From the beginners to experts stock market courses can help both the stock traders and stock investors earn a wonderful income. There are two types of traders, one includes those who follow fundamental investing and the other who follow technical research based on the chart pattern. There's no doubt in it that traders and investors both have different goals in mind. Fundamental analysis helps identify long term opportunities in order to gain profit for the investors whereas technical analysis helps identify many short, medium and long term opportunities to yield fruitful results for both the traders and investors.
Avoid following the crowd blindly: For many traders, to invest in the share market is mostly dependent on their acquaintances. That means if their near or dear ones are investing money in any stock they too tend to take advice in the share market investment or the particular shares to buy. Avoid these practices to earn profit in the long run. Share market education can definitely help and identify you to move forward in the share businesses with a great ease.
Avoid uninformed decisions: A proper research should be the best practice in order to invest in stocks. As it can be seen that investors are easily tempered by the name of the companies and try to put in their hard earned money to buy the shares. This needs to be avoided rather a careful watch for investing in delivery is necessary.
Avoid emotional judgements: In a bull's market, the lure to make quick bucks is difficult to resist. There have been many investors who tend to lose invested money in stock markets due to their inability to control their greed and emotions. It's commonly seen that when the stock prices drop down the investors panic and sell their shares at the rock bottom prices. So instead of creating wealth they lose their control and take wrong decisions that may hinder their path to earn money. Fear and greed are two of the worst emotions that need to be taken care of while moving forward in the online stock trading.
Invest on excessive funds: To stay at the top in the share market you need to take risk. The careful research and risk handling can be two of the best things that can be learned perfectly by choosing stock education institutes and the stock education courses they are providing. It's always recommended to have an eye on your surplus funds if in case you want to invest money. It's not always necessary that you will lose money, your investment can gain huge profits as well. But always invest if you are flooded with surplus funds.
The above mentioned points can help you achieve passive income but keep in mind the initial step to stock trading is to open a demat account and then proceed further. Taking admission in stock marketing courses can also waive off your worries to a particular extent and give beneficial results in the coming future.