How Should I Begin My Stock Market Education Before Making Investment?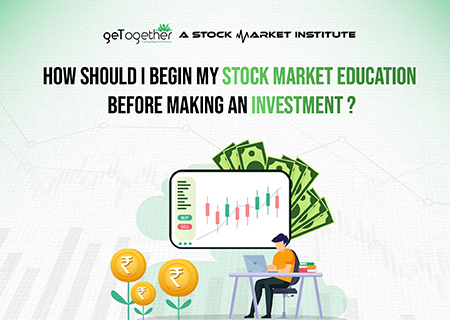 "Information is power" and like every other field, stock market education is equally important in the field of the stock market. The stock market has always been volatile, and traders are always looking for ways to profit from it. You need to be very careful when trading in a market that is very volatile and uncertain. A bad trade can cost a lot of money. The first step for newcomers to the market is to take the basic knowledge of the technical and fundamentals of the stock market.
In this article, we will explore the ways to start your stock market education.
Different ways to learn about the Stock Market: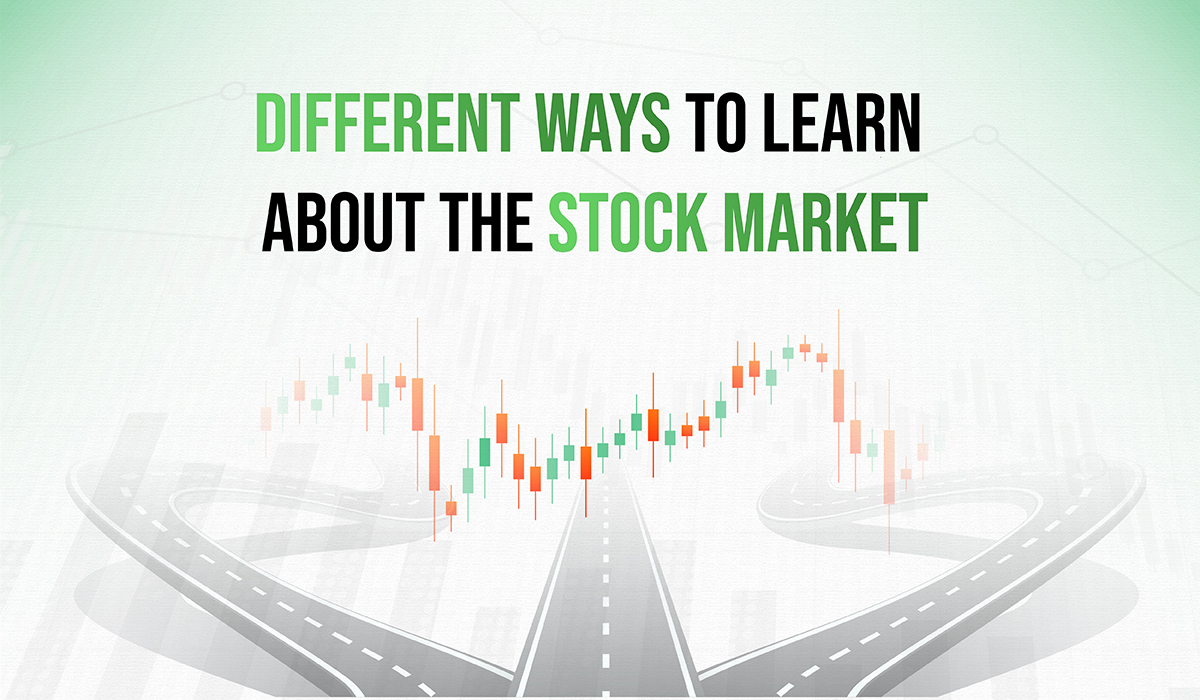 It is essential to have an understanding of the stock market before starting your journey and making an investment. Some actions you can take are as follows:
1. WATCH FREE STOCK MARKET CLASSES ONLINE:
There are several videos available online on YOUTUBE and OTT platforms that can give you basic knowledge of the stock market. These videos are provided in lectures and series so that they can be easily accessed by the learners. Watching videos online is the most flexible way of learning about the stock market because you can schedule it according to your time and pace. GTF (Get Together Finance) offers you a stock market education course called "TRADING IN THE ZONE-ELEMENTARY," which can be watched on our YOUTUBE channel and on our application also. One more benefit of this course is that, it does not cost anything and provides you with excellent knowledge of the stock market and technical analysis, regardless of whether you are a novice or an expert.
2. READ BOOKS:
Start by reading books about investing in the stock market as it is the easiest and most accessible way of stock market education. You can learn about the mistakes to avoid while trading and the key points to keep in mind before making an investment which will be very beneficial for your trading journey. The best part about reading books is that they are cheap and you can learn a lot of things about the stock market at a minimal cost. Hence, you'll have a basic understanding of the concepts of the stock market by reading books.
3. STUDY ARTICLES:
Studying articles is again the most excellent way of gaining knowledge. Reading articles and blogs on reputed websites can help you in learning the fundamentals of the companies. There are a lot of websites available that provide authentic information on the stock market and the companies listed on the stock exchange, so you can go through them and attain the required knowledge on the stock market.
4. STUDY ABOUT SUCCESSFUL INVESTORS & TRADERS:
Human nature is to be inspired by the achievements of successful people and the same goes for the stock market. As a trader, you must know about people who have succeeded in this field. Finding and reading about extraordinary traders gives motivation and inspiration to enter the stock market. Read the success stories of some of the world's wealthiest investors, such as Rakesh Jhunjhunwala, Radha Kishan Damani, and many more by investing some time in the endeavor. These investors have proved themselves in the market and their journey helps us to gain great self-confidence.
5. TAKE AN ONLINE STOCK MARKET COURSE:
Participate in beginner-oriented online stock market courses. These courses cover a wide range of topics, such as technical analysis, risk management, and portfolio diversification, and offer structured learning paths. Search for courses presented by respectable platforms or instructive foundations that have a positive reputation in the market. GTF (Get Together Finance), offers courses that can help you get started in trading without any hurdles. We teach about topics like demand and supply theory and technical analysis, both of which are very important for professional traders. We also provide lifetime mentorship support to the students so that they can talk and share the problems they are facing while trading.
6. TALK TO FINANCIAL ADVISORS:
You need to find a financial advisor to learn how stock trading works. An advisor is someone who understands the stock market fundamentally and technically. You will get the information, resources, and skills you need to trade stocks from the financial advisor. As an advisor in the stock market, you just need to be careful about who you choose because an advisor with only a limited amount of experience can have disastrous results.
Significance of stock market education:
Like a coin that has two faces, the stock market also has two conditions. Therefore, training is required before entering the stock market industry. In a zeal to make more money in a shorter period of time, many novice investors invest their money in stocks without fully understanding them. This results in heavier losses in the market.
Keep in mind that investing in the stock market involves taking risks and that no returns are guaranteed. Continuous learning and staying up to date on changing market trends are essential. Think about consulting a professional or financial advisor who can provide you with individualized guidance based on your financial goals and risk tolerance
CONCLUSION
Knowledge is essential for investing in the stock market. Choose your financial objective, conclude the sum you need to contribute, and afterward pursue the right investment choice in light of the different market techniques. Start with a little investment. Learn the trading process, market trends, investing strategy, and price action for your investment decisions, and gradually diversify your portfolio. Continuous attempts to gain from your past by trading can keep a present for an improved result. You will become an expert in trading through gradual and systematic learning only.