National Stock Exchange (NSE): Powering India's Financial Markets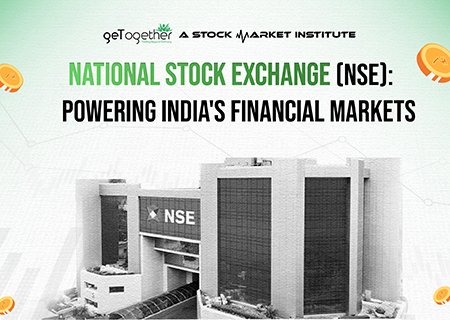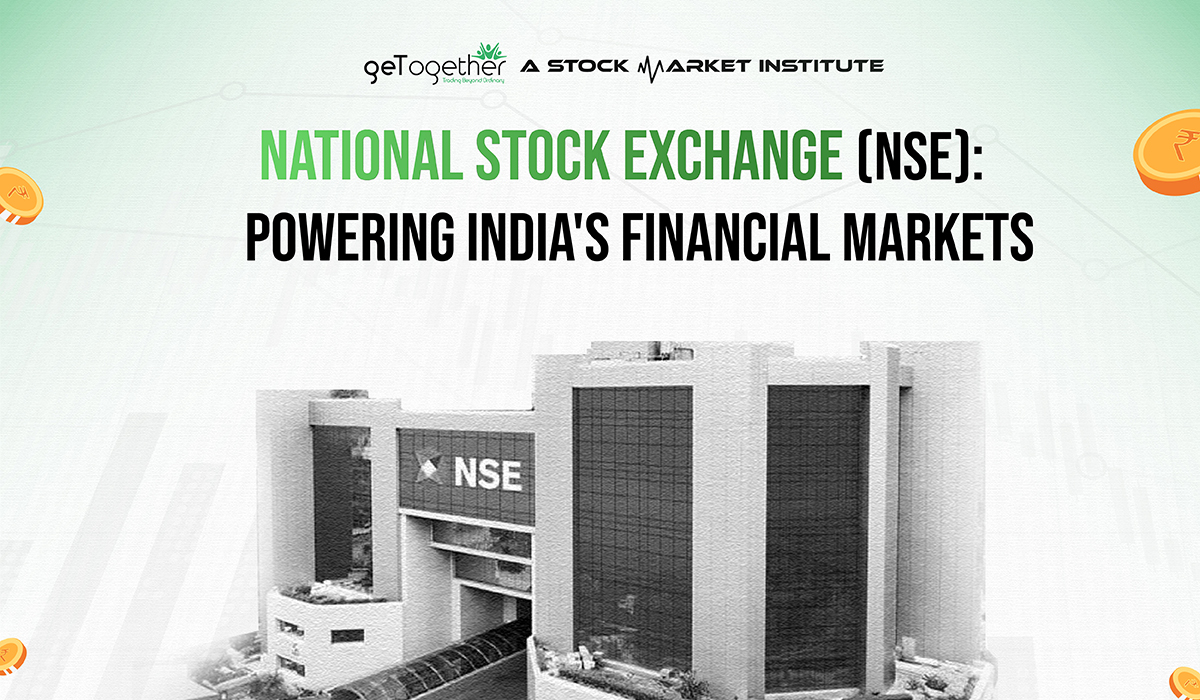 The National Stock Exchange of India (NSE) is one of the largest stock exchanges in India, found in Mumbai, Maharashtra. National stock exchange was established back in 1992 as the dematerialized online stock trading market in India. it works as an authorized regulatory for investors and has grown to become a multi-faceted organization.
Since it is a huge market with about two million accounts, NSE is a big player in the Indian stock market. To give an idea of its growth, it has surpassed the NASDAQ in a short period. The National Securities Depository Limited (NSDL), which allows investors to electronically hold and trade securities, was first established by the National stock exchange . As a result, investing became simpler and improved transparency was seen.
HOW DOES NSE WORK?
NSE provides a trading system to all the investors named NEAT ( national exchange for automated trading). Investors can use it to buy or sell orders electronically that are similar to those in the market. Trades are carried out in a fair and open manner and are focused by this system only. The Securities and Exchange Board of India (SEBI) is in charge of the regulatory administration of the NSE. SEBI ensures that the National stock exchange sticks to the necessary regulations which protect investor's interests, and preserves the market's integrity. NSE also focuses on the investor's education and awareness by providing them with stock trading courses and programs.
Additionally, The clearing and settlement process begins after a trade is made on the NSE. The National stock exchange clearing company, known as the National Securities Clearing Corporation Limited (NSCCL), acts as a focal counterparty to all trades. It manages the risk associated with trading activities and ensures that transactions are settled promptly.
FUNCTIONS OF NSE
The primary functions of the National stock exchange are as follows:
1. National stock exchange helps in constructing a trading facility nationwide for equity, debt, and other asset classes that investors can access.
2. Indian Depository Receipts (IDRs), initial public offerings (IPOs), debt issuances, and new listings by overseas companies raising capital in India are all permitted by the National stock exchange.
3. NSE utilizes electronic trading systems to guarantee investors a fair, effective, and transparent securities market.
4. NSE enables book-entry settlement systems which help in shorter trade settlement periods for investors.
5. In the equity, derivatives, debt, and currency derivatives segments, the National stock exchange provides trading, clearing, and settlement services.
CONCLUSION
The National stock exchange has been a game-changer in India's capital market. It has built a strong basis with reliable infrastructure, advanced technology, and adequate regulations for traders. The NSE's unique role in attracting investments, supporting capital building, and ensuring market efficiency for investors definitely deserves praise. As India's economy grows, the NSE will play an integral part in shaping the future of the country's financial markets.
FAQs
1. How do I invest in NSE-listed stocks?
You need to open a trading and DEMAT account with a registered stockbroker in order to invest in stocks that are listed on the National stock exchange. On your behalf, the stock broker will enable the purchase and sale of shares.
2. What are the NSE's trading hours?
The National stock exchange is open from Monday to Friday, excluding holidays. Pre-opening, regular,  and post-closing sessions make up the trading hours. The pre-opening session begins at 9:00 a.m., while the regular trading session starts from 9:15 a.m. to 3:30  p.m. and the post-closing session lasts from 3:40 p.m. to 4:00 p.m.
3. Does the NSE permit foreign investors to trade?
Foreign investors are permitted to trade on the National stock exchange, but they must abide by the RBI  and SEBI regulations.
4. Who regulates stocks listed on the NSE?
The Securities and Exchange Board of India (SEBI) is in charge of managing stock trading on the National Stock Exchange.
5. When compared to other exchanges, what are the advantages of trading on the NSE?
The National stock exchange has a number of benefits, including high liquidity, strong management systems, a wide range of investment products, and cutting-edge technology.  Investors' trading experiences are streamlined and efficient as a result of these factors.